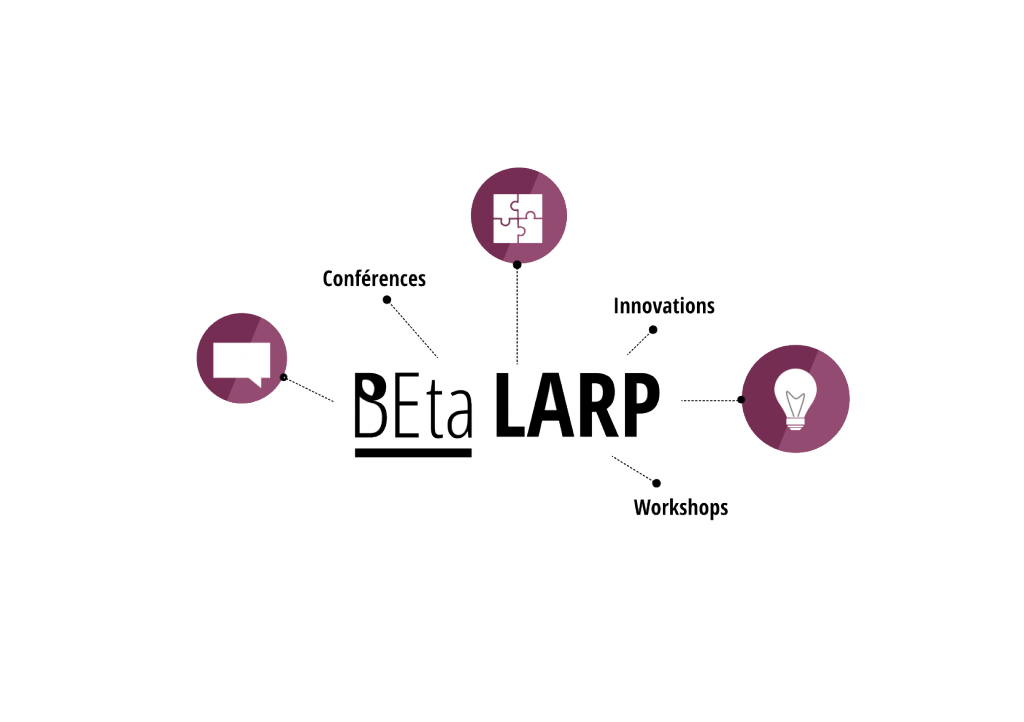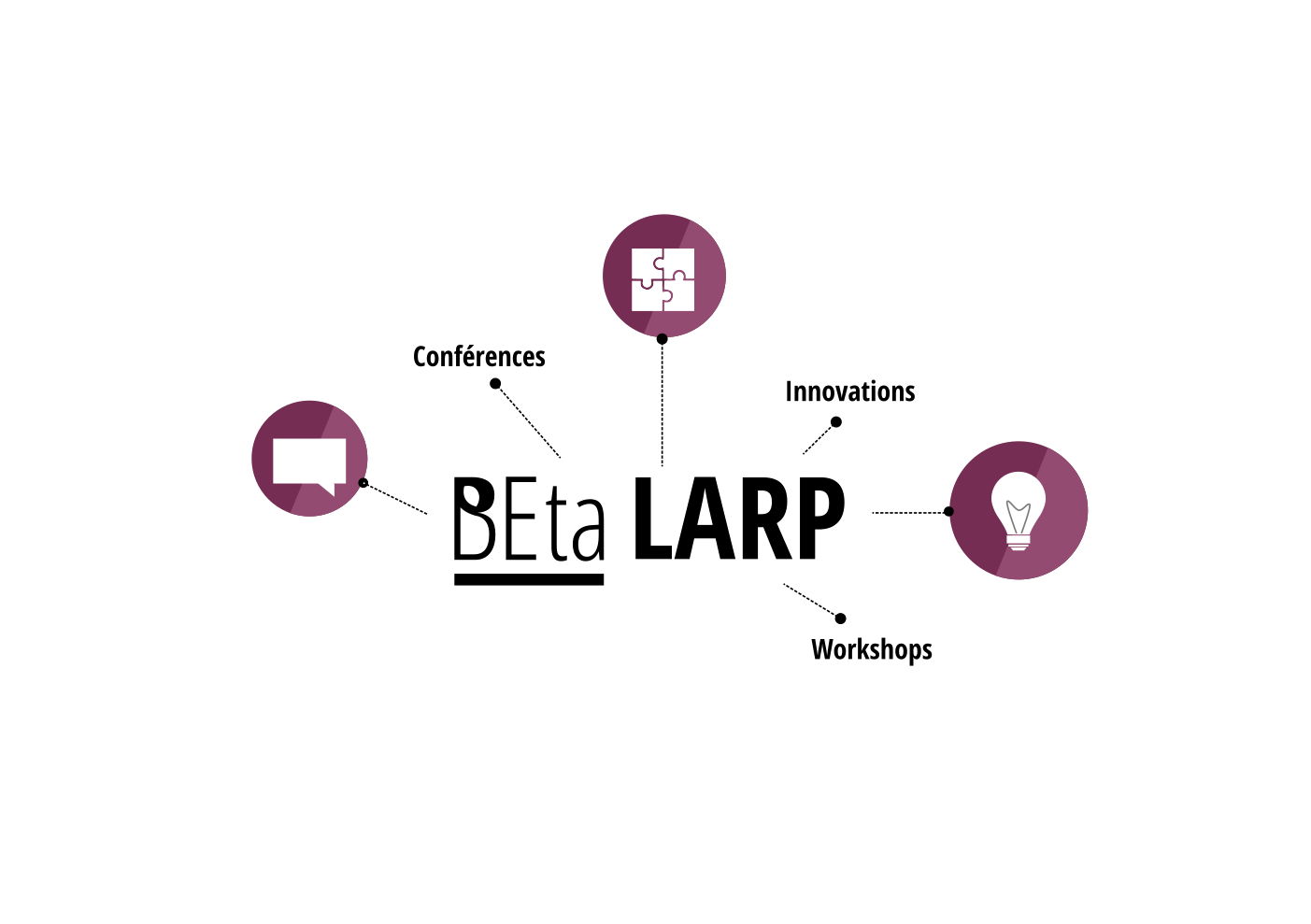 BEta Larp, what is it?
BEta Larp is a convivial day of exchanges and meetings between different actresses and actors of the world of the role-play of size (GN). BEta Larp is aimed at both orgasms and players who want to reflect on the practice of their favorite pastime.
The event does not focus solely on Belgium. BEta Larp is an event open to the international: many speakers from France and elsewhere come to Brussels to live the life-size role-playing and share with the public their technical and theoretical expertise. After all, the GN brings together a broad community that exists beyond borders! The goal of BEta Larp? Spend a weekend friendly and rich in discoveries!
What to find at BEta Larp?
Conferences: presentation of a theme + moment questions / answers
Workshops: putting GN techniques into practice
Round tables: debates or exhibition of a set of points of view on a given theme
Mini-gn: exploration of new approaches, new techniques or specific GN themes
Festive moments: reunion and discussions over a drink